TIMESBONTANG, DENPASAR – Aston Denpasar Hotel and Convention Center Bali along with Earth Hour Bali plant some mangroves at Kampoeng Kepiting Tuban, Bali on Saturday (16/11/2019) to commemorate the National Tree Planting Day.
This was also aimed to conserve the coastline from the abrasion, treating the polluted water, and bring back the local ecosystem to it's normal condition.
There are around 200 mangrove trees planted on the area. The event was also followed by workshop to introduce and know more about the kind of mangrove that they planted and also its benefits to the local communities.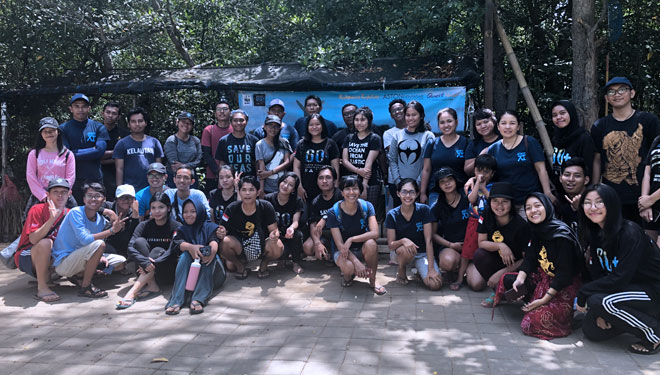 On the occasion, the group also do a beach cleaning and throw all the garbage and trash around the area. At the end of the day, the volunteers were taken for some feast which has been provided by Aston Denpasar Hotel and Convention Center.
"Our mind been opened with the workshop, now we know that mangroves could protect our environment, and that the mangrove fruits could be turn in to drinks, flour, and some other valuable products," Sony Bambang Suryo, General Manager Aston Denpasar Hotel and Convention Center.
The mangroves planting by
Aston Denpasar Hotel and Convention Center Bali which is located at Jalan Gatot Subroto No 283, Denpasar, Bali and Earth Hour Bali was also supported by several volunteers of Forum Peduli Mangroves, Plastic Detox, Bye Bye Plastic Bags, Trash Hero, Bring Your Tumbler, Eco Bali, Malu Dong, Marine Debris Guards Udayana, Marine Buddies, and Plastic Bank. (*)
Baca Berita Peristiwa dan Politik terbaru di Indonesia dan luar negeri lainnya hanya di TIMES Indonesia.